I have a confession: I don't even like baseball and I'm psyched for this show.
In the second installment of Indy Hall Arts Program for 2013, Mike Jackson (not the singer) is presenting a solo showing of all original works based on moments in Baseball dubbed "Fast, for a catcher".
Want a sneak preview? Check out Mike's Instagram stream, as well as the most recent posts from Indy Hall Arts. See what I mean about how awesome this is going to be?!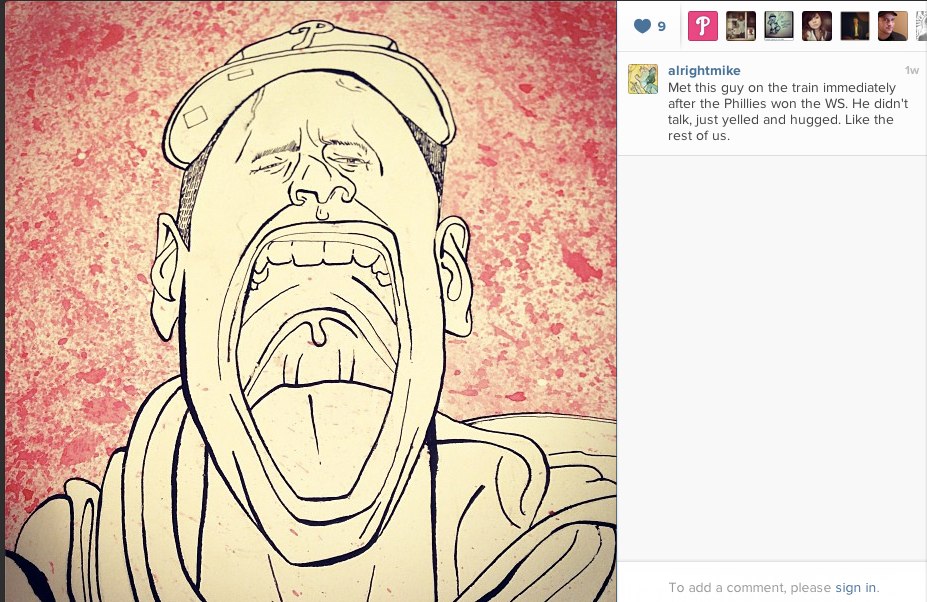 This show is open to the public during First Friday THIS WEEK, April 5th, (which also happens to be during the Phillies home opener…which you'll be able to listen to over the speakers at the show).
RSVP optional (but feel free to share!) on Facebook.
This show is already in the press:
As a personal aside, I'm particularly impressed with how Mike has REALLY stepped up his game in the last 6 months. He played a massively instrumental part in the collaborative "Music Inspiring Art" show at the beginning of February, and is really reaching a new level of JFDI with his output for this show. It's also been incredible to watch Sean Martorana, Indy Hall's curator, step into the role of mentoring. Sean and Mike, together, are a truly dangerous duo.
Whatever you do, don't build your coworking community alone.
Join the 3000+ community builders who get my newest posts, lessons, stories, and tips like "How to fund your coworking space" and "Why I hate the title Community Manager"